Friday, January 3, 2014
1/03/2014 05:48:00 PM |
Posted by Matt Davis
|
Edit Post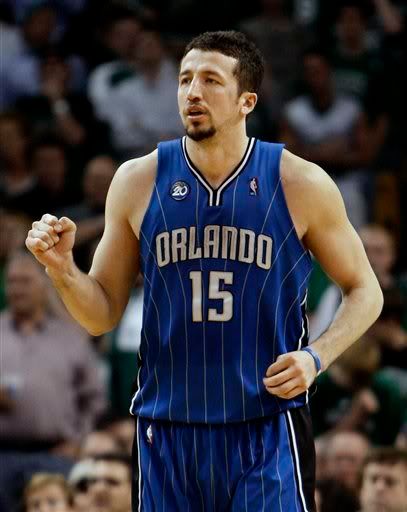 The Orlando Magic have elected to waive veteran forward Hedo Turkoglu, and according to NTV SPOR Sportscaster, Ismail Senol, the Lakers and Hawks have expressed interest.
Turkoglu's game has not aged well, and at 34 his skills have vastly diminished. With career averages of 11.9 ppg, 4.2 rbg, and 3.1 apg, he was a valuable contributor at times during his career - especially in 2009 when he played a key role in getting the Magic to the NBA finals.
Ismail Senol reported that Hedo will not listen to any offers from Europe, and that he is committed to giving the NBA one more shot. That shot, Senol insists, could come from the Lakers or Hawks - perhaps on a 10-day contract. Turkoglu hasn't shown that he has much to offer, but given the multiple injuries teams have suffered he might be given a chance.
The Lakers have been completely ravaged by injuries this season and could use Hedo to plug up some gaps, but he'll by no means save the Lakers. However, it would be interesting to see how his and Pau Gasol's games co-exist, that being if the Lakers plan to keep Gasol for the remainder of the season.
The Hawks, on the other hand, recently suffered the devastating loss of Al Horford, but still remain the 3rd seed in a terrible Eastern Conference. Turkoglu can't do anything close to what Horford can do, but maybe the Hawks believe he can contribute in other ways to help keep them afloat in the fight for a playoff seed.
Nevertheless, Hedo Turkoglu hasn't shown any signs of being able to make a team sufficiently better recently, but he's an experienced veteran, and in the right role he might have something left to give.