Monday, August 19, 2013
8/19/2013 09:25:00 AM |
Posted by Matt Silverston
|
Edit Post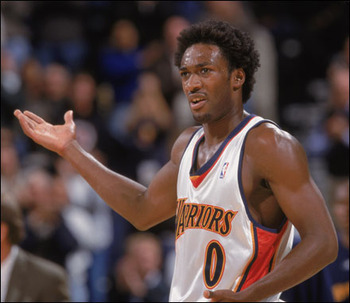 Agent Zero is gone, washed up, lost, and clearly confused.
His game is less than mediocre. His reputation is less than stellar. And the end of his NBA career is seemingly a few bad interviews away.
Simply put,
Gilbert Arenas has officially lost IT in most senses of the phrase,
and most analysts would agree.
Here's what he had to say about playing MJ one-on-one:
Now what is IT? What exactly did he lose?
Well, that's a two part answer.
First, Gilbert Arenas lost his star power when his game fell apart. Then, he lost his staying power when he got caught up with magical weapons in the Wizards' locker room.
Prior to the 2010-2011 NBA season, Arenas recorded three straight seasons of 25+ ppg and 5 apg while starting close to 230+ games between 2004 and 2007. He only played 47 total NBA games between 2008 and 2010 due to injury and then the guns came out, consequently shooting his career in the foot.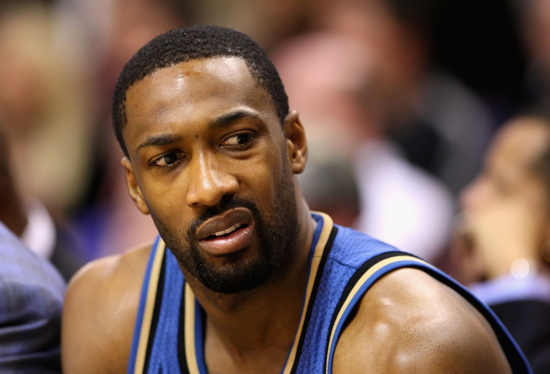 Anyways, staying power is much more imperative than star power folks.
Normally, when an elite NBA athlete's star power takes a hit they still have a chance of maintaining a productive career as a role player or player-coach at the very worst. But when your staying power is shredded to pieces, your NBA career is in trouble.
For example, Tracy McGrady in his prime was one of the best basketball players I've ever had the privilege of watching. There wasn't a shot in the gym he couldn't make, and he was an atypical athletic specimen who successfully led 3 teams to the playoffs in his prime (Toronto, Orlando, and Houston).
I'll never forget the "13 pts in 33 seconds" performance that solidified his individual legacy.
But when his game started to dissipate due to injury, rehab, and his age, teams still wanted to sign him because although his star power had floundered, his staying power was still very much intact.
McGrady could still make a positive contribution to a franchise, but can Gilbert?
Staying power is earned and calculated by respect and NBA clout, two things that noticeably don't measure up for Arenas nowadays despite career averages of 20+ ppg., 5 apg., and 1.6 spg (7.5 ppg since 2010-11).
Given that Arenas is currently fighting for another chance at an NBA roster spot, I was incredibly surprised to hear him call out Michael Jordan in general (a potential employer), let alone the G.O.A.T.'s one-on-one abilities.
Just another reason NOT to sign Agent Zero.
Regardless of what Gilbert said, the NBA as a whole carries tremendous respect for MJ and his influence on the league, and Agent Zero only hurts his own NBA credibility and reputation by practically insulting an NBA icon (and team executive) publicly.
More importantly, MJ would wax Gilbert Arenas in a one-on-one match up. Today.
Ok, "wax" might be too strong, but as we already know, you don't bet against Michael (because he'll out-gamble you anyways, BAM!).
Speaking of icons that would beat Arenas in one-on-one, here's a few other NBA legends that I think would happily take his lunch money:
8. Kevin Johnson
Any names I missed? There's a comment section below....
Thanks for tuning in,
The Mattman